1. While editing the content of your Note widget, select the text you would like to change the size of by highlighting it.

2. When the menu pops up click on Formats.

3. When the dropdown menu opens click on the text size you'd like.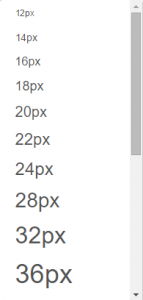 4. After you select a text size your text will be bigger or smaller depending on your choice.