Let's cut to the chase about starting an affiliate program — it's not as easy as you think.
I'm not even talking about the technicality of choosing a platform, but more so, the logistics of operating one. Other's might say you need to have a strong moral compass as well. Some years ago we launched an affiliate program and immediately saw an increase in sales. It's what happened next, that we weren't prepared for.
In today's article, we'll explore if an affiliate program is right for you and which platform to choose for your WordPress product.

Avoid this nightmare
Let's get back to that failure turned lesson learned.
Back in the day when our theme shop had launched, we were selling and delivering our products via e-junkie. We read about the benefits of an affiliate programs and had envied other companies having visible success with their own program. Naturally, we wanted to launch our own channel to increase sales too.
Sales indeed increased.
10 Sales. 20 Sales. 50 Sales! We were starting to see revenues climb and it was glorious. After about 2 weeks of a sales surge, we received a phone call from a customer in Kansas.
"Hey, what's this charge on my credit card from Slocum Themes?", they asked.
Long-story short, they never bought the product. It was fraud. If you've ever felt that sinking feeling in your stomach, this moment was exactly that. How many of these were fraud? How did they do this? We immediately shutdown the program and contacted all of the e-mails attached to the transactions. In the end, we ended up refunding nearly all of them.
No bueno.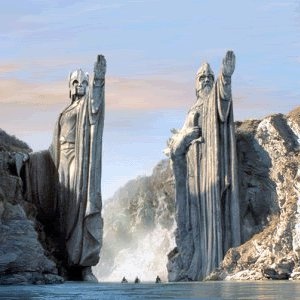 Seal the gates from evil
Before launching our affiliate program for Conductor, I talked to Rebecca Gil of Web Savvy Marketing and Syed Bahlki of WPBeginner. Both have a long history in affiliate sales and gave me a few bits of advice. Bottom line, know who your affiliates are and don't just open it up to everyone.
Are these the right people to represent my product?
Do they speak to the right audience?
Can I trust them?
Most of all, do they fully understand my product features and benefits?
There are more technical points to go along with their ideals like which platform to use and we'll get to that. In the meantime, learn from what other companies are doing with their affiliate programs. See how they position their message and require you to apply.
Learn more about affiliate programs
Thoughts on Affiliate Programs – here's a great opinionated piece by Tom McFarlin.
StudioPress – Take a look at how the industry's biggest independent theme shop does it.
Envato – I especially like this affiliate page because they are delivering a lot of assets to the potential affiliate to use.
There are certainly a lot more I's to dot and T's to cross so do your research!
Choosing the right affiliate platform
I'm not going to turn this into a review of every affiliate platform on the web. I will mention, that I only looked at two choices and made my decision based on the conversations I had before launching along with some additional research I performed.
AffiliateWP
http://affiliatewp.com
If you don't already know, Pippin Williamson, has his own affiliate plugin located at affiliatewp.com. Because of the inherit nature of the Easy Digital Downloads product — digital downloads — he has worked with a lot of affiliate platforms. His latest product was born out of the frustration from dealing with bloated and complex platforms.
Now he's enabling anyone with a WordPress powered website to launch their own self hosted program. Awesome.
Pros:
Built and supported by Pippin.
Baked in WordPress support.
Add-on potential.
Customization.
Cons:
No built-in network of affiliates.
You have to manage payments.
Things "might" get messy with a larger network.
ShareASale
http://shareasale.com
ShareASale is a larger network of affiliates and merchants that I was accustomed to seeing on other WordPress product sites, specifically Genesis. This is a hosted platform that has a network of users and is very accessible to reaching more of an audience. The big selling point for me: they manage the payments to affiliates. On the flip side, what I wasn't expecting, was the rash of spam coupon sites I was going to get requesting to sell our product.
Sites that had no correlation to WordPress products were contacting me to sign up. Since I've already been down that road before (see above) I learned my lesson. Luckily, I was set to manual approval process, which you should too.
Pros:
Managed
Support (not just technical)
Brand name
They manage payments
Cons:
Expensive startup fee
Ugly ugly ugly interface
Spam
Conclusion
In the end I went with ShareASale for two reasons: They manage the payment and they had a built-in network.
There was nothing "wrong" with AffiliateWP per say, and in fact, I may launch a separate flavor of an affiliate program using it later on. We're just not looking to bring in another pillar of management at this phase of Conductor's launch.
Why do we (you) need an affiliate program?
In the WordPress space specifically, it's not exactly a beacon of morality. It is however a great way to reach a broader audience and share in the revenue of recommending a great product.
Let's explore some of the key benefits:
Reach a bigger audience via affiliate blog posts, reviews, tutorials, and more.
Share in earnings with dedicated affiliates that recommend your product. A way to say thanks for giving the nod to your product.
Build partnership with other complimentary products available to your target customer.
Why do you have your affiliate program? Let us know in the comments.
Why you should become an affiliate
If you're a WordPress developer, designer, or freelancer becoming an affiliate can be another great way of boosting your monthly revenue. It's also a great way to introduce your client to a proper support channel for your favorite themes, plugins or services.
Earn additional passive revenue.
Showcase and promote products you love to use.
Relieve yourself from the burden of support. Premium plugins come with a level of support so you don't have to.
I think that last bullet point is really my favorite and one that sadly gets overlooked. Often times freelancers can overlook the overhead of support when they are building sites for their client.
For example, if your customer purchases a license for Conductor, we would answer the support questions that fall within our terms. So you can be hands-off and have a sense of security knowing that we'll handle that aspect of the website. This allows you more time to service clients, find new business, and go for a run.
Viewed as a partnership
In the end, we really believe that this is a partnership between two entities working to deliver a solution for a shared target customer.
If both parties are taking this seriously and ethically, everyone wins. The software developer gains additional revenue. The affiliate earns a cut for recommending it. The customer gets piece of mind that they have purchased a solid product.
If you're into affiliate programs for a different reason, you're probably doing it wrong.
We're happy to hear your thoughts in the comments and if you're interested in recommending Conductor for your WordPress projects — check out our affiliate program.