Today's Conductor Spotlight shines on Jason Resnick of WP Field Guides.
Jason's podcast and newly launched product is poised to help other WordPress developers get a little bit better at their development process. We'll discuss how you can improve your deployment process, start a dev journal, and offer clarity for thew new web developers coming into this space.
Spotlight Episode 1 with Jason Resnick
[soundcloud url="http://api.soundcloud.com/tracks/172152444″ params="color=00aabb&auto_play=false&hide_related=false&show_comments=true&show_user=true&show_reposts=false" width="100%" height="166″ iframe="true" /]
WP Field Guides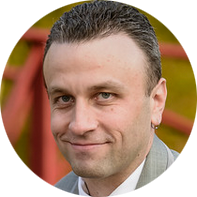 WP Field Guides focuses on WordPress development methodologies to save you and your customers time and money.
We love unique WordPress products like WP Field Guides.
Jason has done a phenomenal job putting together a quality product that shines in it's own spotlight. This guide is great for the agency or freelancer developer that needs better insight to working with WordPress themes.
It also serves as a great educational tool for our customers and end-users of theme products.
If you're an educator in the WordPress space, look no further than this diamond in the rough!
It's like getting WP Field Guides for free
Conductor + WP Field Guides
We're running a special for the next 25 WP Field Guide customers.
We'll match your purchase of the guide as a dollar-for-dollar discount on Conductor Poweruser or Developer pack. It's like getting Jason's guide for free. All you have to do is head over to his purchase page, buy the guide, and you will receive the discount code. Head back to our purchase page and apply the code at checkout.
What are you waiting for? Save $39 on Conductor Plugin when you purchase WP Field Guide.
Did you enjoy this spotlight? Want more? Let us know in the comments!